Found this project via the verge, i can run Windows 95 on my mac, it's a bit nostalgic, you can see it screenshot below, i first run this windows 95 in about 1997, and still using it until 98, but i still remember my friend still using win95, until 2000, and using Windows 95 Plus! as its theme.
Because back in the day the space on the harddrive are very limited, i had 250MB worth of space, with windows 95 consuming around 120-ish MB, and the rest of it either for office, code (coding with pascal, assembly, c), files or music.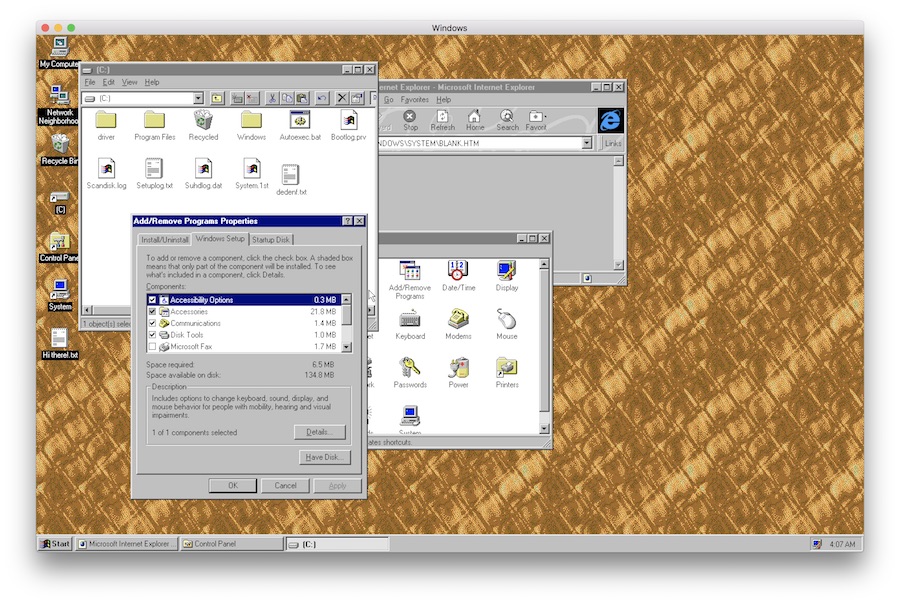 head out to this page to download the release on its github.